The circular economy will soon become the new norm for those who are aware of the importance of doing the right thing for our planet and our future generations.
Companies will have to align themselves with sustainable principles when designing, rehabilitating, renovating, or constructing a building.
La Déchetèque is a platform dedicated to raising awareness, understanding, promoting and working for the reuse of materials, which is one of the solutions for getting out of the linear economy.
Let's stop wasting, reduce our carbon impact and reuse existing resources on the Mauritian territory, instead of throwing them away.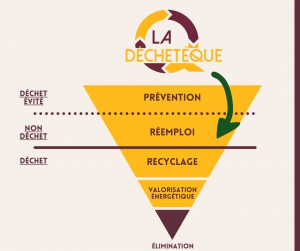 With the new Waste Management Act in preparation, announced by Kavi Ramano the Minister of Environment, it is time to take a close look at your company's strategy in this field.